Enjoy Valentine's Day at LoA – HF
February 11, 2020
Valentine's Day is coming. We have prepared a series of events from 14 February to 19 February for all players. You have the great chance to win abundant rewards, including the exclusive Outfit – Lucky Strike.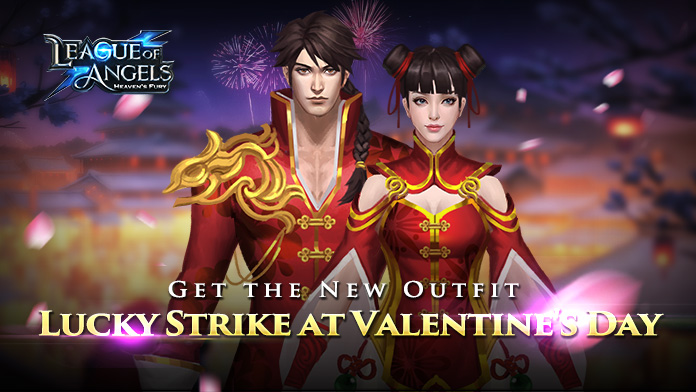 Event Time: 14 February to 19 February.
Entrance: Valentine's Day
Event:
1. Log in each day during this event to claim the rewards.
2. Valentine's Day Drop Words, collect the words: "L", "O", "V", "E" to exchange the rewards.
3. Honey Discount: Players can buy cultivation items with a great discount.
4. Buy the Hearts Chest to win great rewards, buy one Hearts Chest can obtain one "Chocolate"
5. "Chocolate" can be exchanged for the new Outfit – Lucky Strike and cultivation items.
6. Completing certain tasks to win points. Certain points can be exchanged for "Rose".
7. Open the "Rose" to win abundant cultivation items and exclusive Title – "Northern Beauty"
Note:
Please note that the above content might be adjusted due to changes in the development plan. Final updates will be determined in-game.