LYDIA IS READY TO JOIN THE FIGHT
March 26, 2020
Lydia has arrived in League of Angels – Heaven's Fury! Unlock this League of Angels classic Hero. From 27 March to 5 May, players complete certain requirements have the great chance to win Lydia.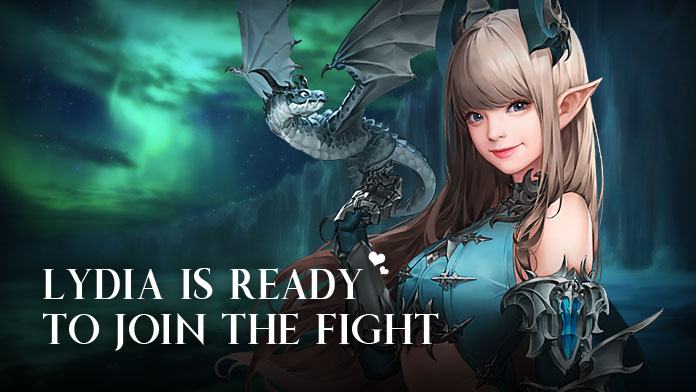 Entrance: Events – Dragon Princess
Event Time: 27 March to 5 May
>>Lydia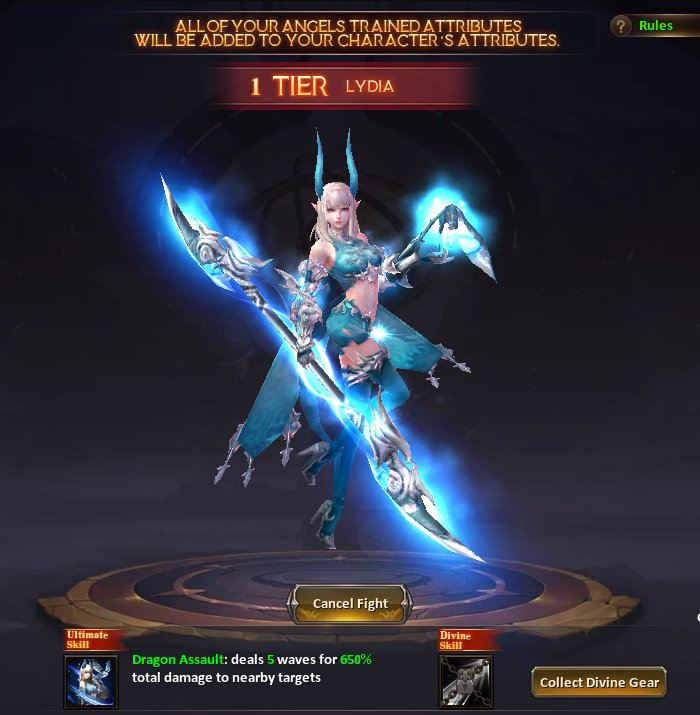 Backstory
After being opened, the evil power of Pandora's Box continued to infiltrate Olympus and the City of Divine Light, and even gradually spread to other worlds. The power of the Devil became stronger and greedier.
One of the Pandora's Box powers gradually reached the edge of the Grace Continent after it continued to spread. In the original site of the dead Silver Dragon King, people suddenly discovered that some evil events were happening...
After a while, someone reported the matter to Lydia, which is the Sole daughter of Silver Dragon King, and currently in Dragon Heart Kingdom. Lydia decided to check it out. After returning to the original kingdom, Lydia found that everyone had become a monster. This made her very angry, and vowed to find the murderer, so she began to search for the source along this evil force, and eventually came to the City of Divine Light. The angels were also surprised to see Lydia, after Lydia demonstrated her powerful abilities, Angels explained the intention to Lydia, the Angels told her that this was caused by the evil forces leaked from the Pandora's Box. Only re-closing the Box could save the world, so a new adventure began...
Event Rules:
1. Players can purchase Dragon Princess Basic Pack or Dragon Princess Value Pack to unlock Lydia directly from 27 March to 31 March. The Value Pack is a real bargain, don't miss it.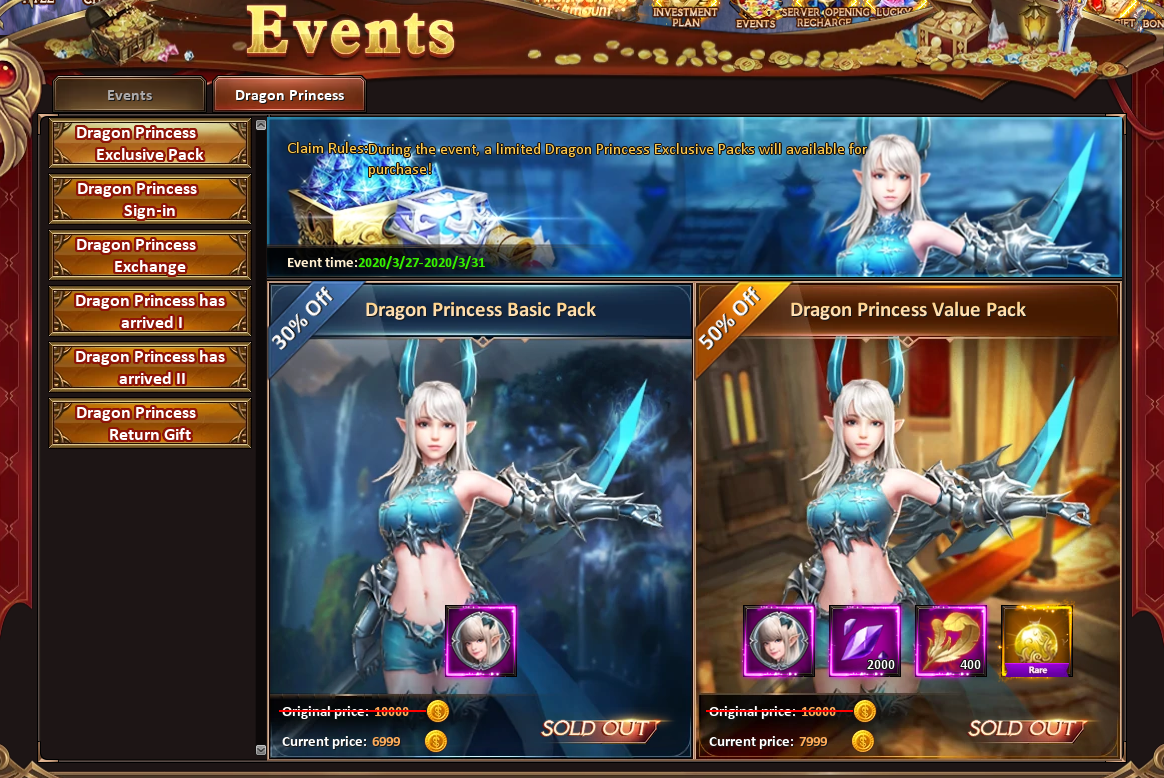 2. For free players, you also can unlock Lydia by meeting certain requirements! Sign-in for 30 days in total to claim the Dragon Princess Voucher! 6 Vouchers can be exchanged for Lydia!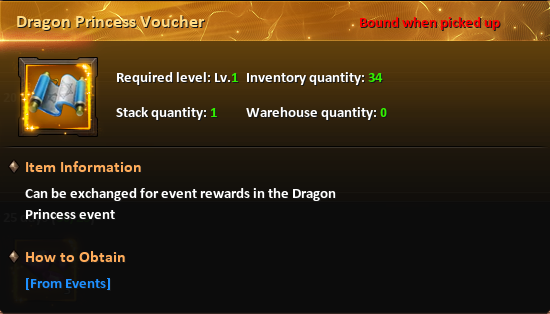 3. Players can claim the rewards each day from 27 March to 31 March. Don't miss it!

4. From 27 March to 31 March, players can purchase the cultivation items with a great discount up to 30% off discount.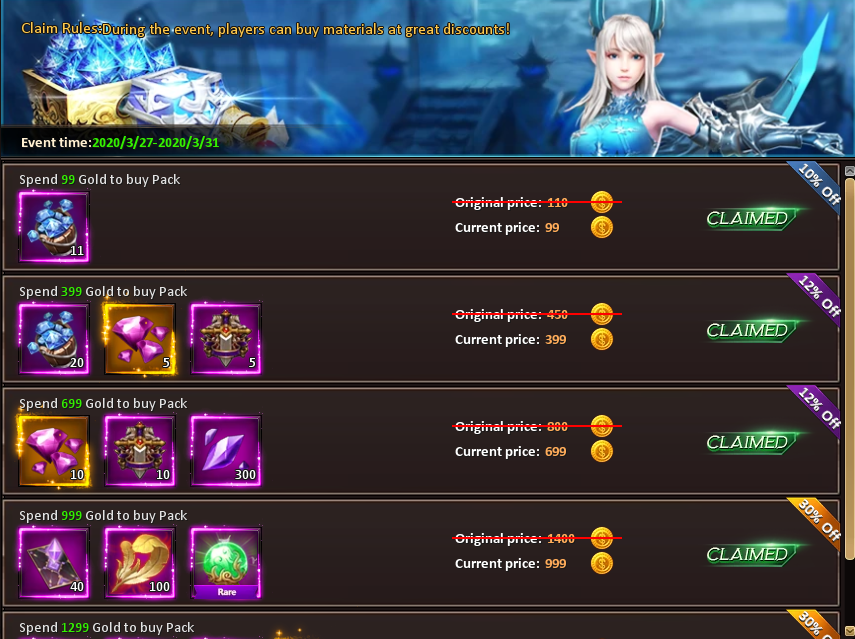 5. From 27 March to 1 April, players can claim Treasure Hunt Bell when meeting certain requirements.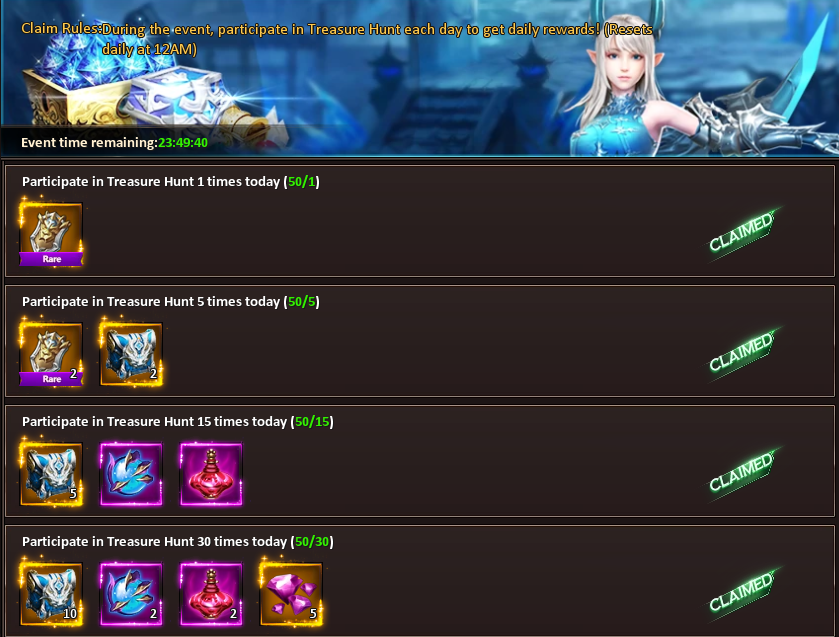 Note:
Please note that the above content might be adjusted due to changes in the development plan. Final updates will be determined in-game.