Angel of Darkness - Rahab ready to fight
May 21, 2020
The fierce Warrior, Angel of Darkness - Rahab is coming from 22 May to 28 May, players have the great chance to win this new Angel by purchasing the Angel of Fury Exclusive Pack. And from 22 May to 27 May, players have a chance to win new Title - Punisher and abundant cultivation items at Spin to Win Rank.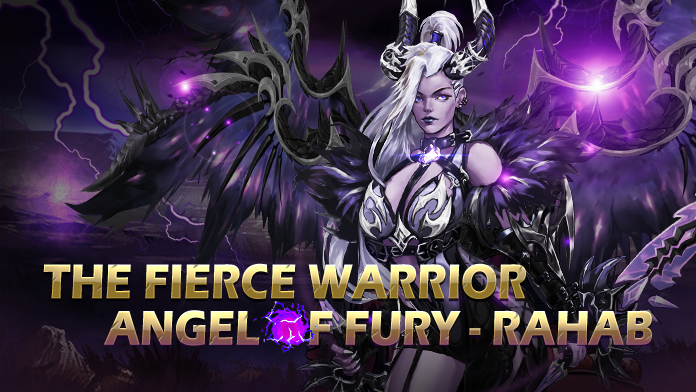 >>Entrance: Events - Angle of Fury Exclusive Pack
>>Event Time: 22 May to 28 May
>>Rahab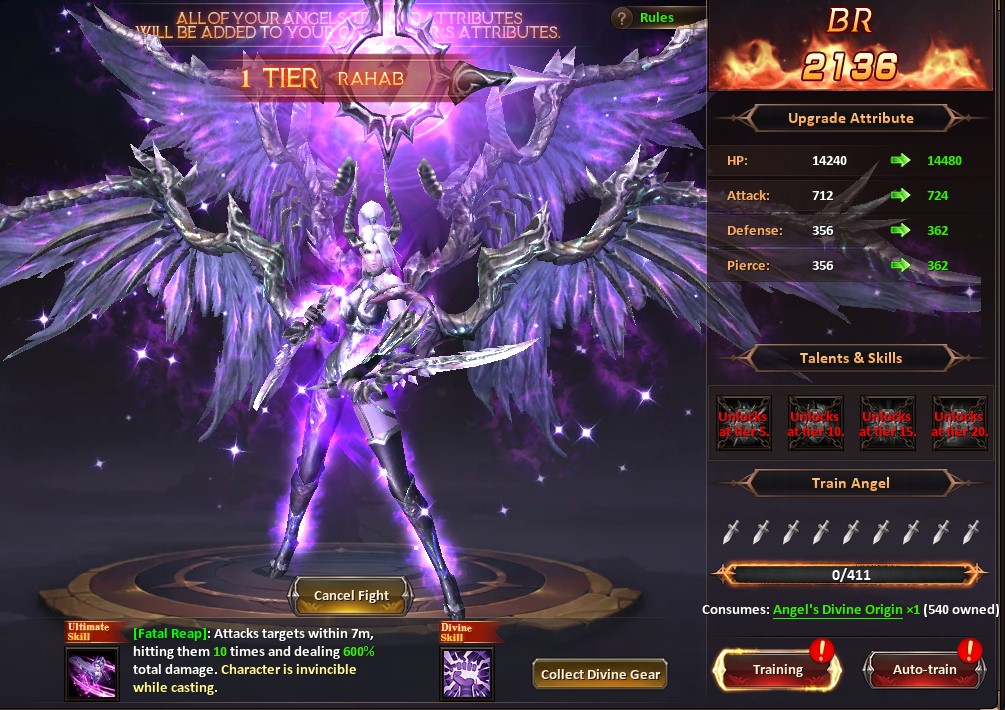 Transformation Skill: Fatal Reap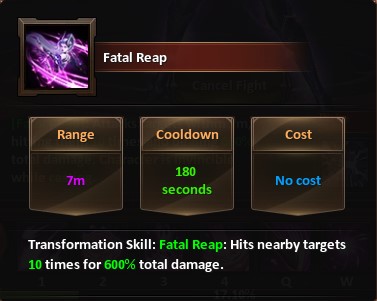 Angel of Fury Exclusive Pack:
1. Angel of Fury Normal Pack - Unlock Rahab with a great discount during this event!
2. Angel of Fury Value Pack - Unlock Rahab, and get 2000 Angel's Divine Origin, 400 Condor Flame and one rare item - Super Fruit.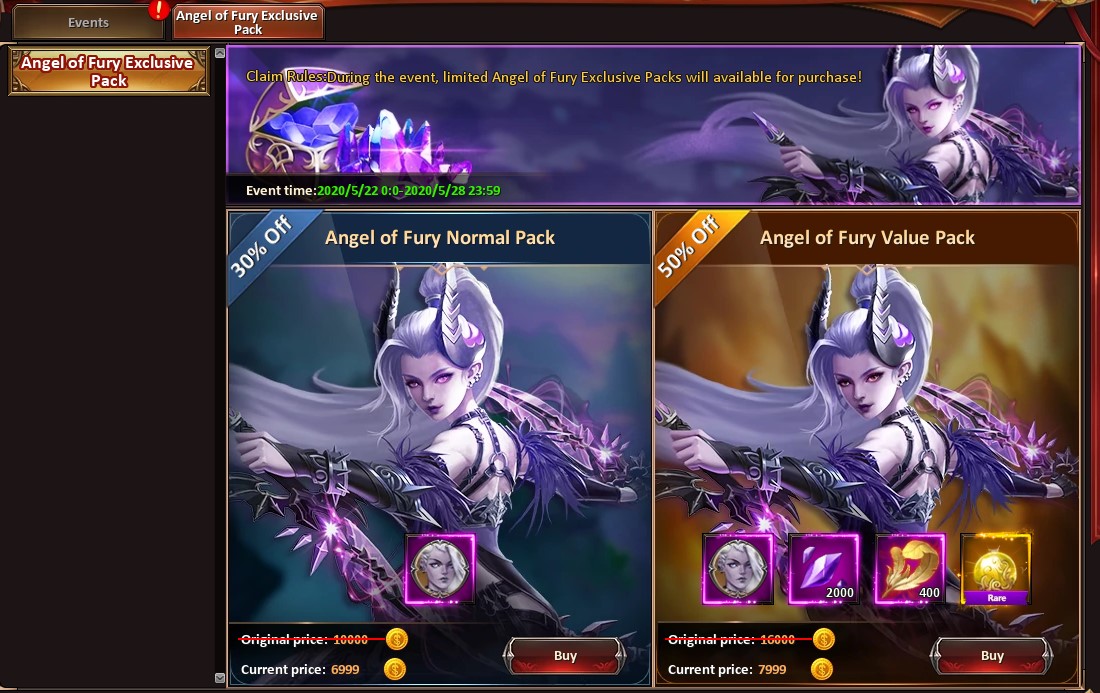 Don't miss this chance to unlock this Fierce Warrior!
Check our Youtube to watch the skill of Rahab: https://youtu.be/vAkTZimAQPc
Win new Title - Punisher at Spin to Win Rank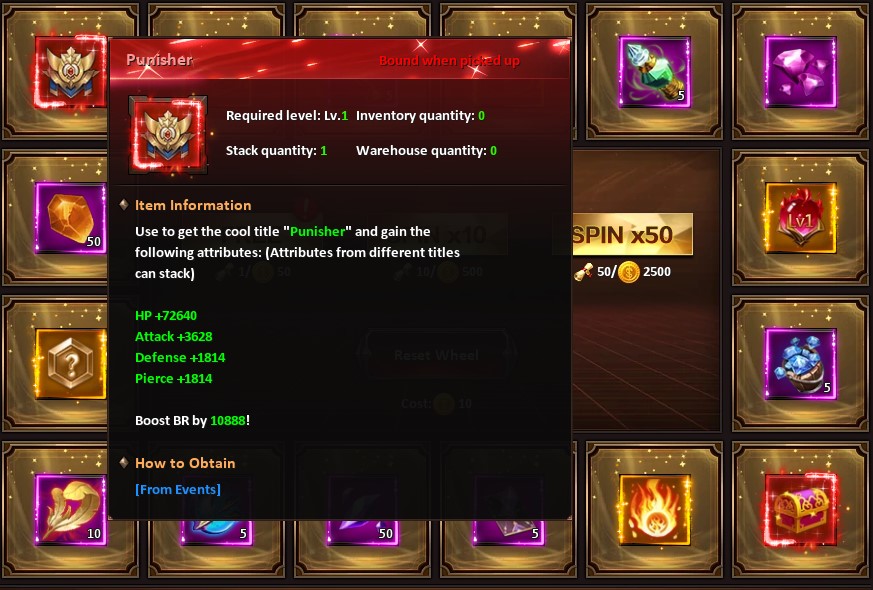 Event Rules:
1. Drawings will prioritize spending Spin to win Vouchers.
2. Spinning the wheel 1 time will cost 50 Gold. Players also can choose Spin X 10 or Spin X 50. Each spin can earn 1 Point and 1 Lucky Coin.
3. All-wheel rewards are from the prize pool. (There are 2 Heavenly Rewards, 5 Legendary Rewards and 9 Epic Rewards now! And the quality of all rewards are fixed)
4. You can spend Gold to reset the wheel, which will also reset the prize pool. (Each reset the wheel will change the items
5. Lucky Coins can be spent in the Exchange Shop to redeem rewards.
6. Earning enough points will put you on the Points Rankings.
Tips: You can claim Normal Rewards and Super Rewards from the Points Rankings when you reach a certain ranking. Rewards will be sent via in-game mail after the event has concluded.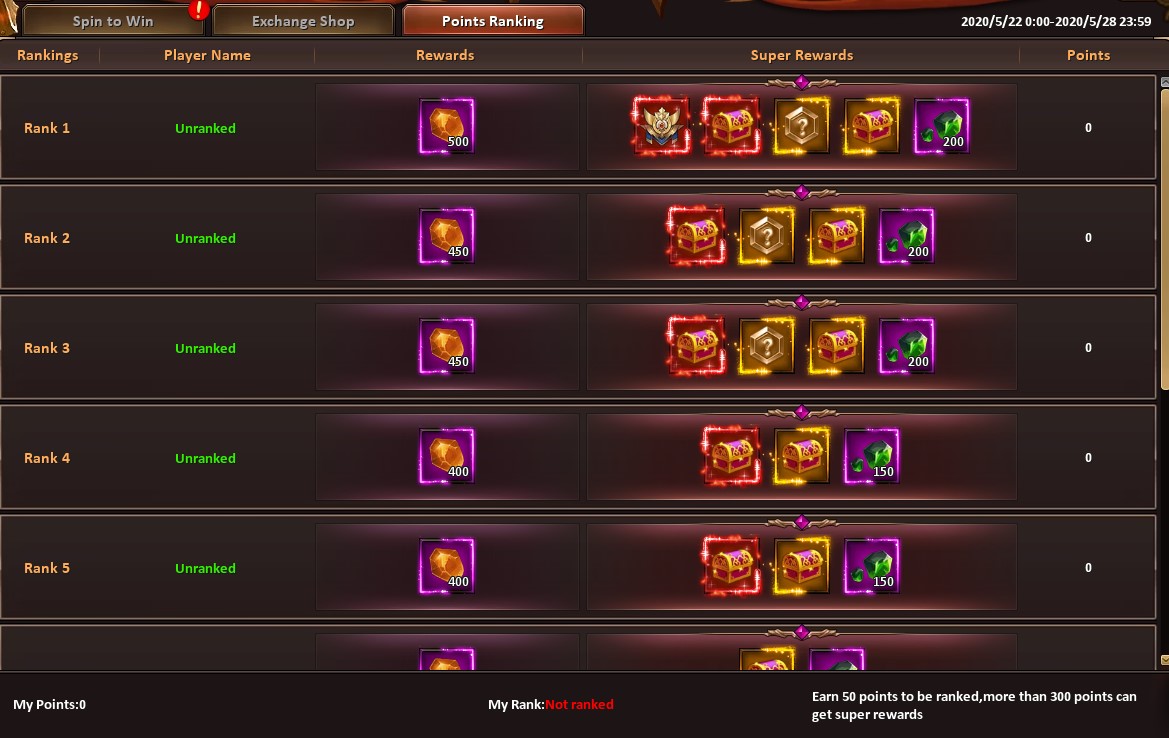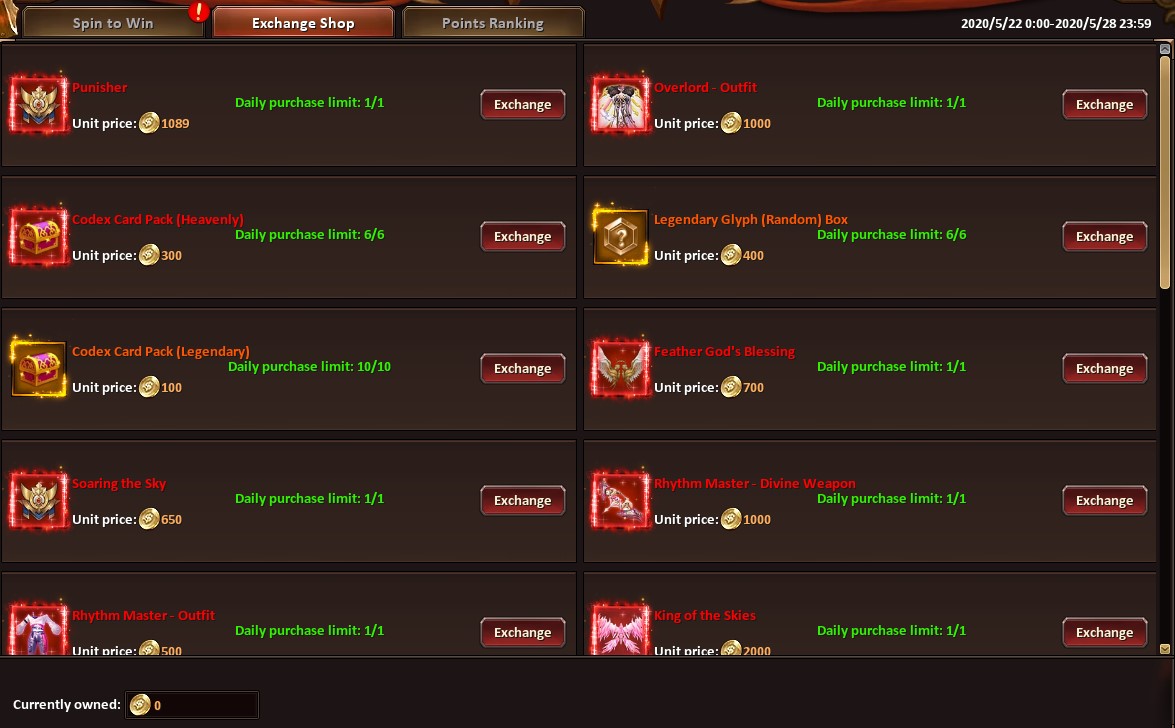 Note:
Please note that the above contents might be adjusted due to changes in the development plan. Final updates will be determined in-game.