Join the Easter Party at League of Angels – Heaven's Fury
April 09, 2020
Happy Easter! The Easter Festival is also called Pasch or Resurrection Sunday. It is a festival and holiday commemorating the resurrection of Jesus from the dead. People prepare special food – Glazed Ham and Cakes to celebrate the Easter Festival.
The Easter Egg is an ancient symbol of new life and rebirth. In Christianity, it became associated with Jesus' crucifixion and resurrection. The custom of the Easter Egg originated in the early Christian community of Mesopotamia, who stained eggs red in memory of the blood of Christ, shed at his crucifixion. The Easter Bunny is a popular legendary anthropomorphic Easter gift-giving character analogous to Santa Claus in American culture. Many children around the world follow the tradition of coloring hard-boiled eggs and giving baskets of candy.
Therefore, we prepared a party for all players! During this event, you have the great chance to win new gorgeous Wings – Peacock Queen and abundant rewards.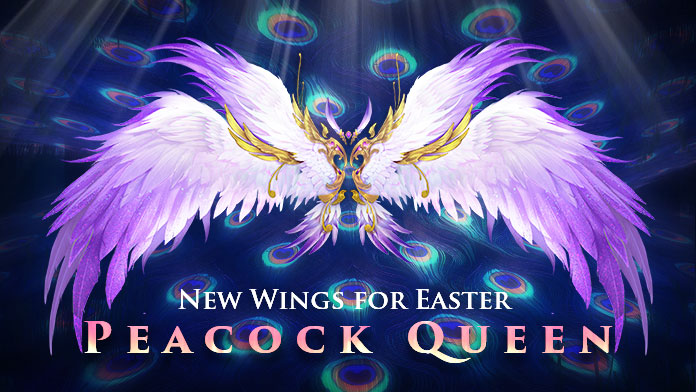 Entrance: Easter
Event Time: 10 April to 15 April
>>Peacock Queen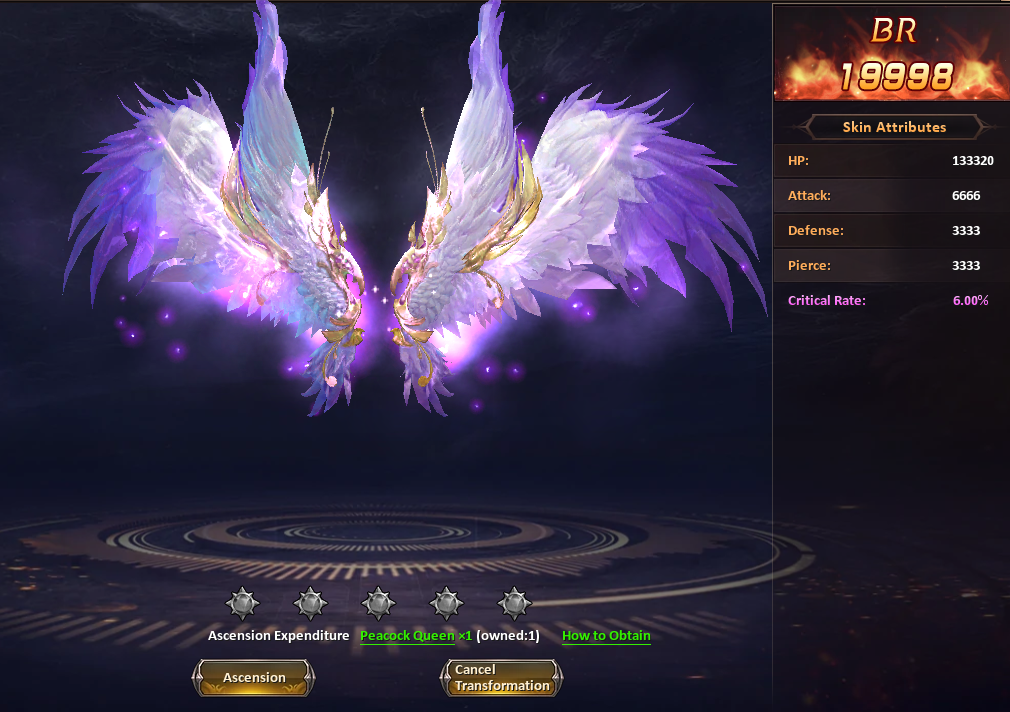 Event Rules:
1. The event cost the Eggshell Voucher. Players sign in each day during the event period can claim 1 Eggshell Voucher. Also, players have one chance to use 200,000 Diamonds or 1,000 Pink Diamonds to exchange 1 Eggshell each day.
2. During the event, players can use the Eggshell Voucher to draw rewards.
3. There is a possibility of obtaining 3 types of rewards – Eggshells, Easter Eggs and Angelic Easter Eggs.
4. A random item reward is guaranteed for each Draw.
5. A Ham is guaranteed for each Draw. A specific amount of Ham can be used to redeem the corresponding rewards.
6. The 3 types of Eggshells can be used to craft Easter Eggs, which can be used to participate in the Bunny Challenge.
7. Angelic Easter Eggs can be used to redeem Ultimate rewards in the Bunny Store.
8. The Flip Draw will be closed first, and only the Bunny Challenge and the Bunny Store will be accessible from 0:00 to 24:00 on the following day.
9. When the event ends, all Ham will be cleared, and all relevant items will be destroyed.
>>Eggshell Voucher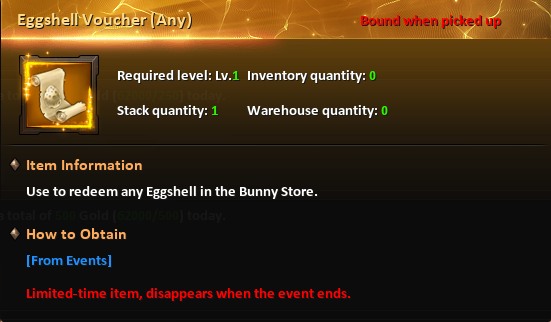 >>Starry Eggshell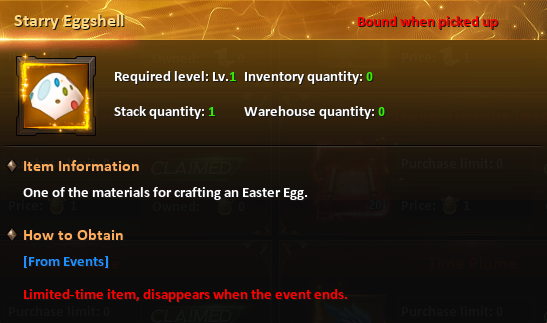 >>Solar Egg Shell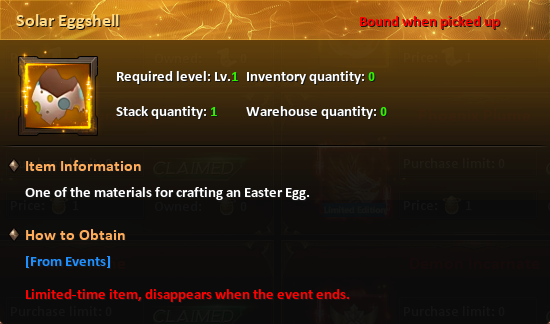 >>Lunar Eggshell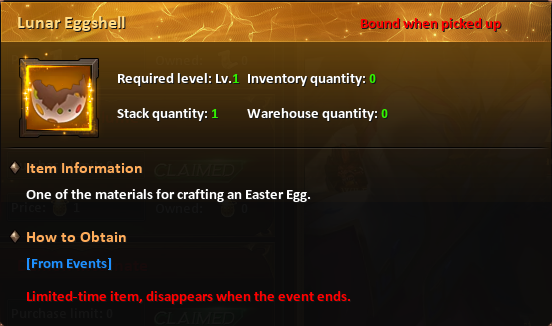 >>Bunny Challenge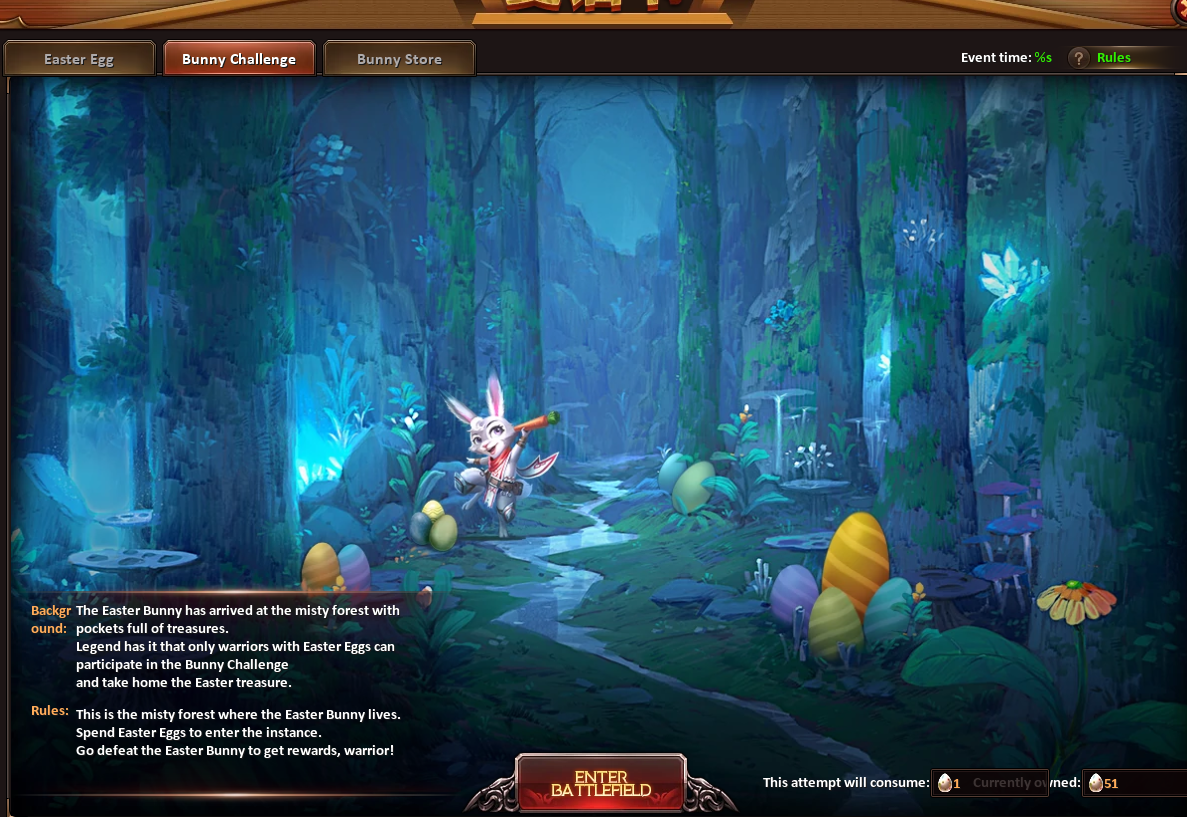 >>Bunny Store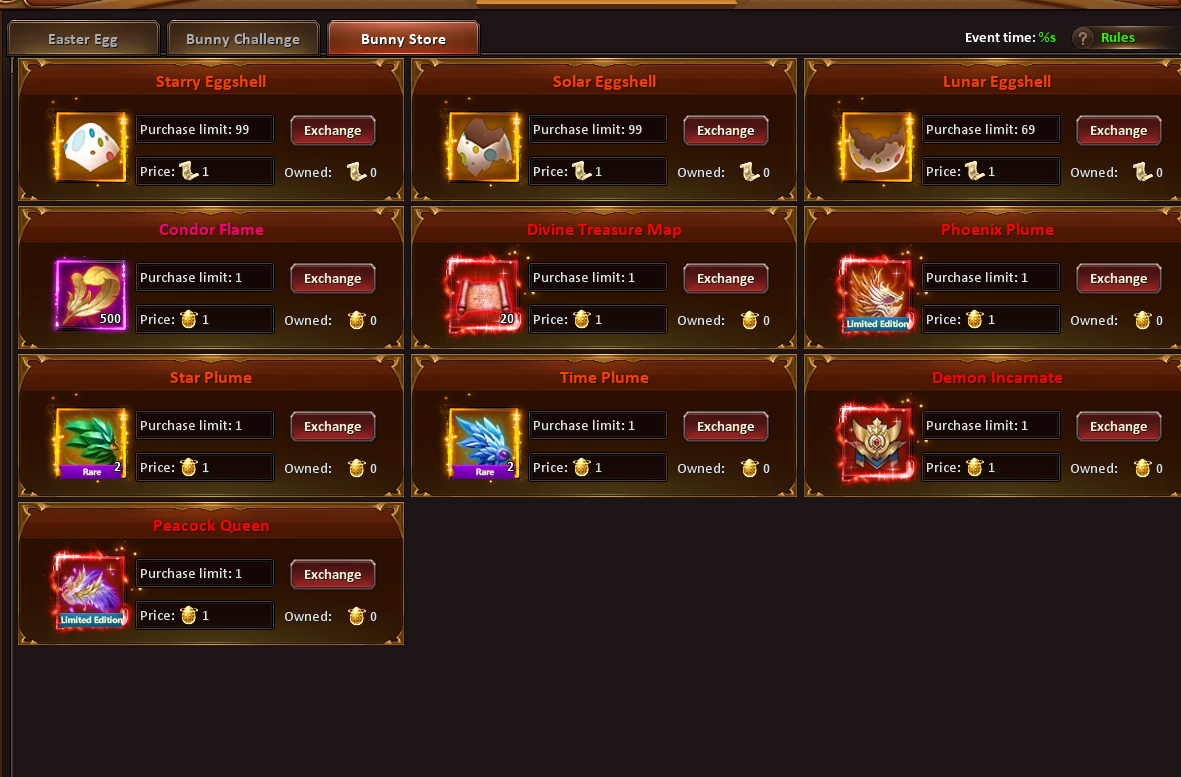 Note:
Please note that the above content might be adjusted due to changes in the development plan. Final updates will be determined in-game.