The First PST Server Is Coming
May 02, 2020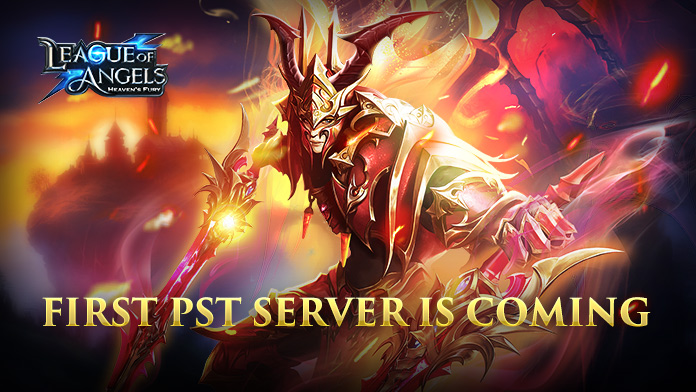 Breaking News:
Dear warriors, the first US WEST Server is open at 7:50 AM (PST). The Server 49 – Bound Castle is the first PST Server. This means that the players who locate at US West can get a better experience. It also means League of Angels – Heaven's Fury official globally released is successful.
The League of Angels – Heaven's Fury have experienced a lot. Here, we want to say thank you to all players, thank you for enjoying our new game! And the developers and operation team will keep trying best to give players better game experience. Hope you continue to support League of Angels – Heaven's Fury!
Also, we have updated a large version on 19 February. There are new features and items have added into the game. Now, players can experience the new features such as Angel's Exquisite Soul, Black Market, Demon City, Shield System, Cross - Server Arena and so on.
The most important, we are very glad you can give your suggestions and feedback about this game to us! You can follow and subscribe to our social media to leave your comments and suggestions!
Stop waiting and come and enjoy a new adventure at League of Angels – Heaven's Fury.
---------------------------------------
Visit Our Official Website & Media
Official Website: https://loahf.gtarcade.com/
Facebook: https://www.facebook.com/LeagueOfAngelsHF
Forum: https://community.gtarcade.com/forum.php?gid=3177
Discord: https://discordapp.com/channels/650311812138532874/650317226649583616
Youtube: https://www.youtube.com/channel/UCKDayi6xU382iCZeXv3ME6Q?view_as=subscriber
The League of Angels – Heaven's Fury Team