LEAGUE OF ANGELS – HEAVEN'S FURY GLOBAL OFFICIAL RELEASE
April 14, 2020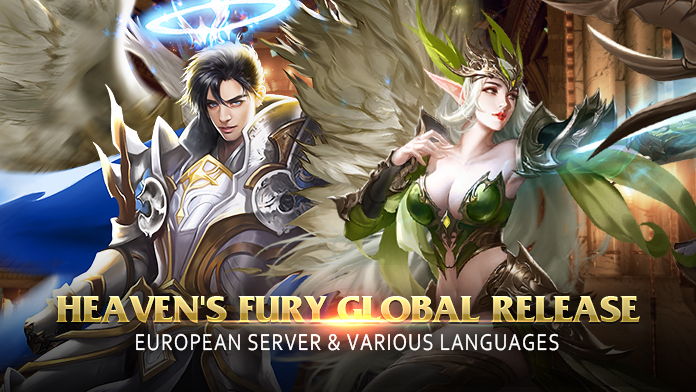 Exciting News:

The new volume of League of Angels – Heaven's Fury is officially released globally! Come experience New stories, Intense PVP, Epic Boss Hunts, and the Classic Angels you love.
This new game in the series, "League of Angels – Heaven's Fury" is a revolutionary 3D online action RPG that takes place in a fantastical world loosely based on Western mythology. The gods have fallen to corruption, and as the chosen, it is up to the player to gather the legendary Angels and reclaim the heavens.
In League of Angels, you have the chance to fight with players from all over the world, or you can make friends and build an international alliance. The game supports a variety of languages in game, and the chat function comes with a translation tool to help players communicate without barriers.
League of Angels – Heaven's Fury has enjoyed great success on Asian and American servers, and now the first European server is coming. For players located in Europe, it is more convenient to join in-game events than ever.
Come and Join the global struggle in League of Angels – Heaven's Fury!
---------------------------------------
Visit Our Official Website & Media
Official Website: https://loahf.gtarcade.com/
Facebook: https://www.facebook.com/LeagueOfAngelsHF
Forum: https://community.gtarcade.com/forum.php?gid=3177
Discord: https://discordapp.com/channels/650311812138532874/650317226649583616
Youtube: https://www.youtube.com/channel/UCKDayi6xU382iCZeXv3ME6Q?view_as=subscriber
League of Angels – Heaven's Fury Team