Treasure Trove Boss System – Challenge Bosses to Recycle Free Gold
December 07, 2020
The new system – Treasure Trove Boss & Gold Recycle System will be released on 8th December. You can obtain an exclusive Boss Challenge opportunity by recharging the required amount in the Daily Recharge. All exclusive Boss Rewards can be recycled for Gold! Getting rich overnight is not a dream!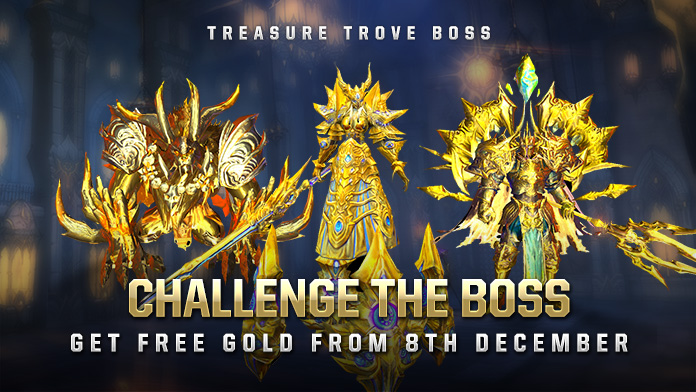 Entrance: Leader Lobby
Open Time: 8th December
>>Treasure Trove Bosses: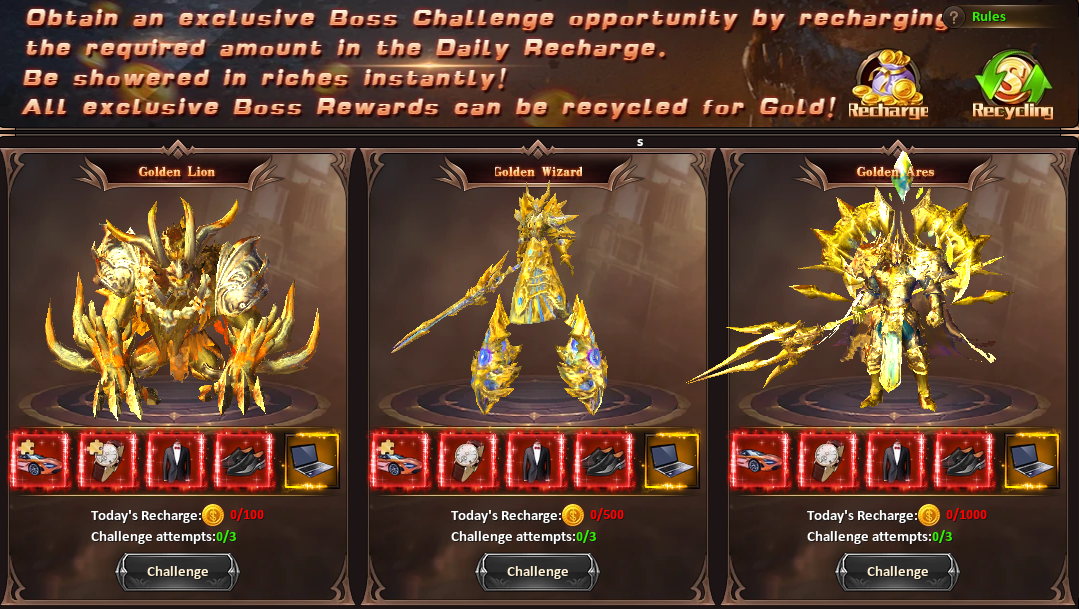 Event Rules:
1. All bosses have a 100% chance of dropping rare items that can be recycled for Gold.
2. Recharge the specified amount of Gold each day to be able to challenge the corresponding Treasure Trove Boss.
3. You can earn 1 challenge attempt for each boss per day.
4. Each boss's challenge attempts will not be cleared on the next day. You can accumulate up to 3 challenge attempts. Once you've saved up 3 attempts, you will be unable to get more until you use them.
5. Only successfully defeating a boss will deduct 1 challenge attempt.
6. There is no limit to the number of times you can recycle items and the Gold from recycling will be Bound Gold.
Dropping items: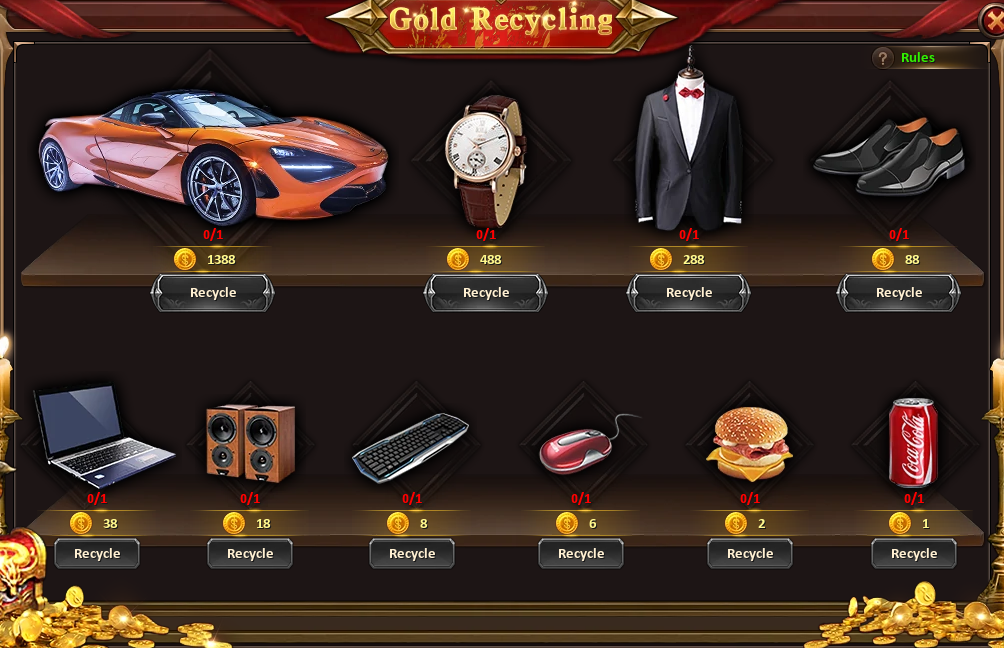 Note:
Please note that the above contents might be adjusted due to changes in the development plan. Final updates will be determined in-game.