Vow System is available on December 22nd - Find your Vow Partners now
December 21, 2020
Dear Warriors, we are glad to announce that a gorgeous and long-anticipated system - Vow System is coming in 22nd December! We will release this new system on 22nd December and we don't set any gender restrictions. Players can find your lover from now on!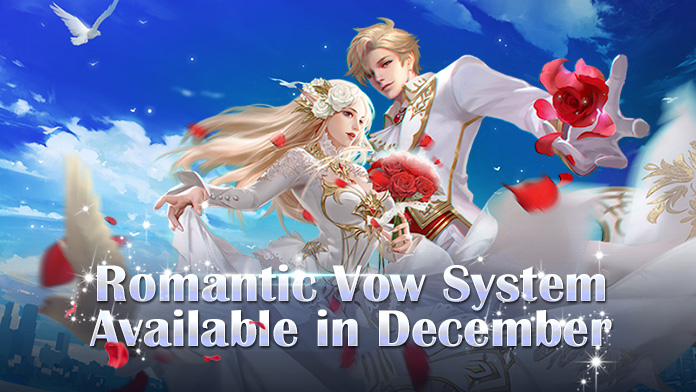 Entrance: Vow

Event Time: From 22nd December
Required Level: Both parties must be greater than Lv.195
Confession Conditions: one party send diamond ring, and only Unbound Gold can be used
Event Rules: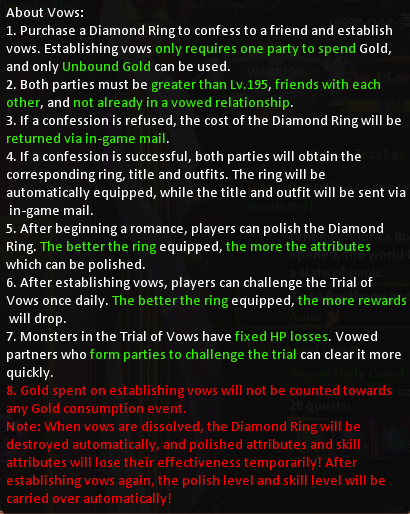 Three kinds of Vow Rings: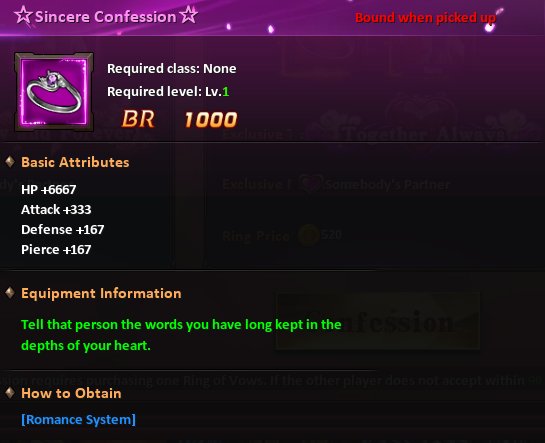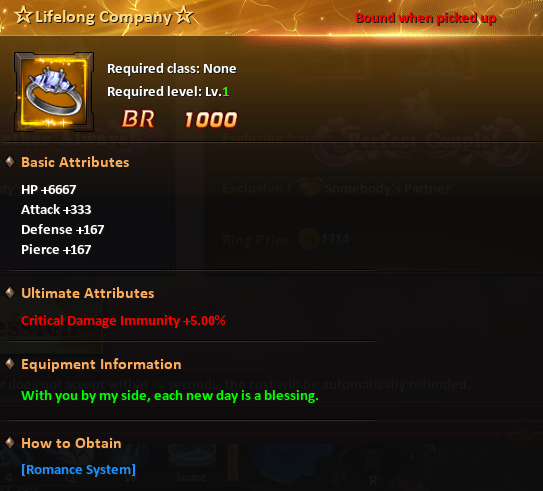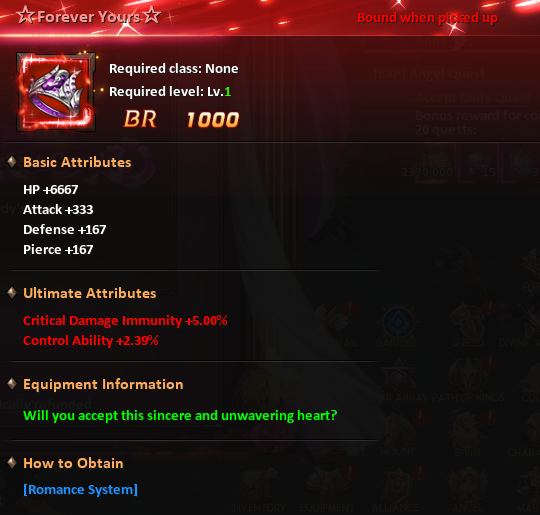 Vow Outfit: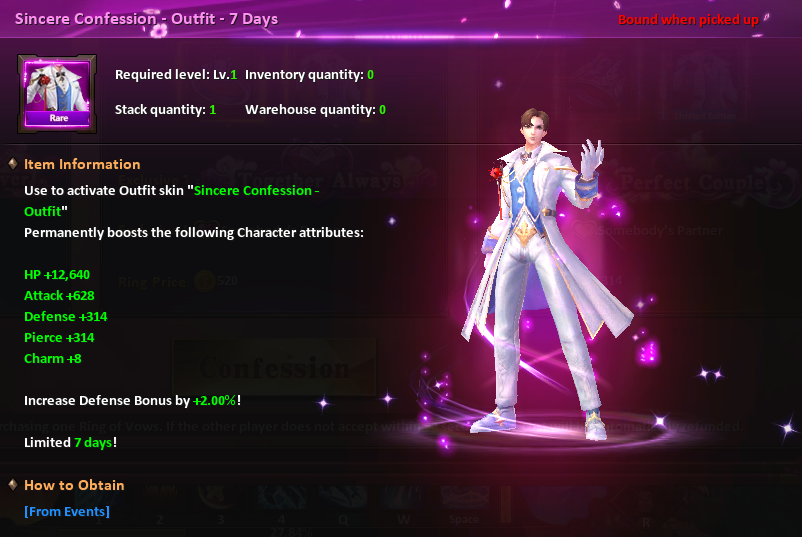 Note:
Please note that the above contents might be adjusted due to changes in the development plan. Final updated will be determined in-game.