New System – Demon Equipment Is Released Now!
March 26, 2021
The new system – Demon Equipment is released for warriors. Players can get Demon Equipment and lots of gorgeous items here after the level reaches 360! Let's have a look at this gameplay's rules!
Entrance: Demon Equipment
Open Time: March 23th, 2021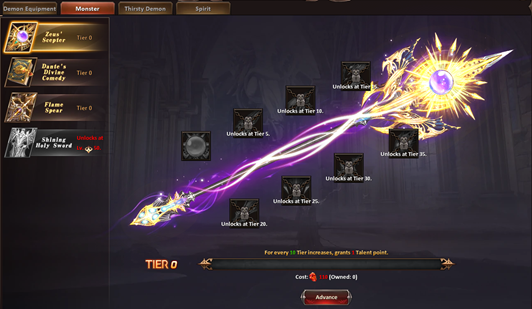 Event Rules:
1. There are four demon equipment awaiting you: Zeus' Scepter, Dante's Divine Comedy, Flame Spear and Shining Holy Sword.
2. Four parts are included in this system: Demon Equipment, Monster, Thirsty Demon and Spirit.
Demon Equipment and Monster:
a. Upgrade:
Holy Flame Crystal can be used to upgrade four Demon Equipment to a certain tier and receive talent points. Talent points can be used to activate or upgrade a Talent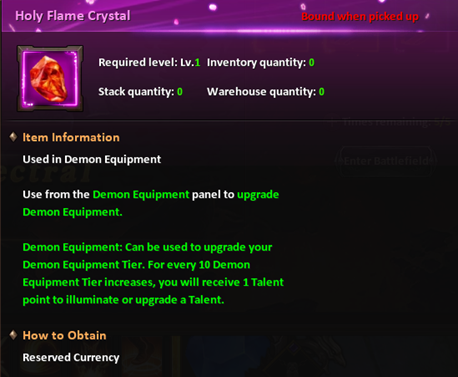 b. How to get Holy Flame Crystal?
It can be got from Trial Instance and Cross-Server Battlefiled.
(note: Holy Flame Crystal for upgrading Zeus' Scepter can only obtain from Endless Trial in Trial Instance)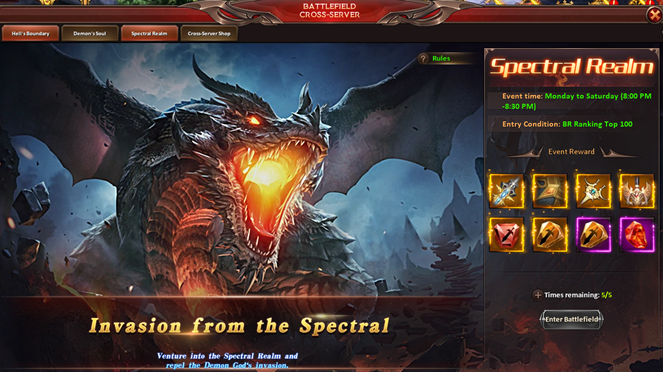 c. How to get Monster's equipment?
-There are 5 kinds of equipment at the same tier(Red>Yellow>Purple>Blue>Green).
-The highest equipment you can get from Endless Trial in Trial Instance is the yellow one (3 times for each day). So, if you want to get red one to grow fast, the following tips are helpful for you – Red one can only get from Spin to Win!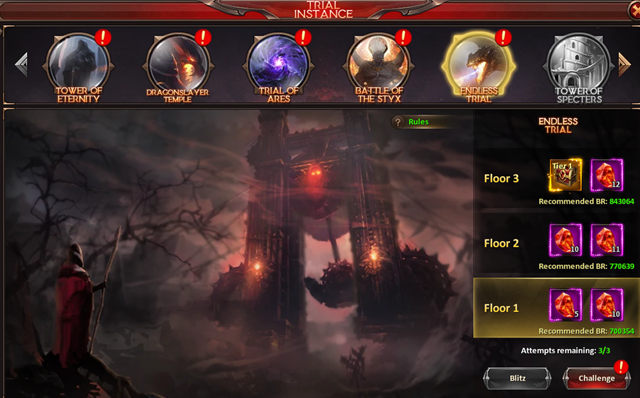 -Tips: Spin to Win Events helps you to success at Demon Equipment
If you want to increase your BR faster and grow up quickly! You can't miss the Spin to Win event! You have great chance to get red equipment in this event! For instance, from March 24 to 27, red equipment for Zeus' Scepter, Dante's Divine Comedy can be earned!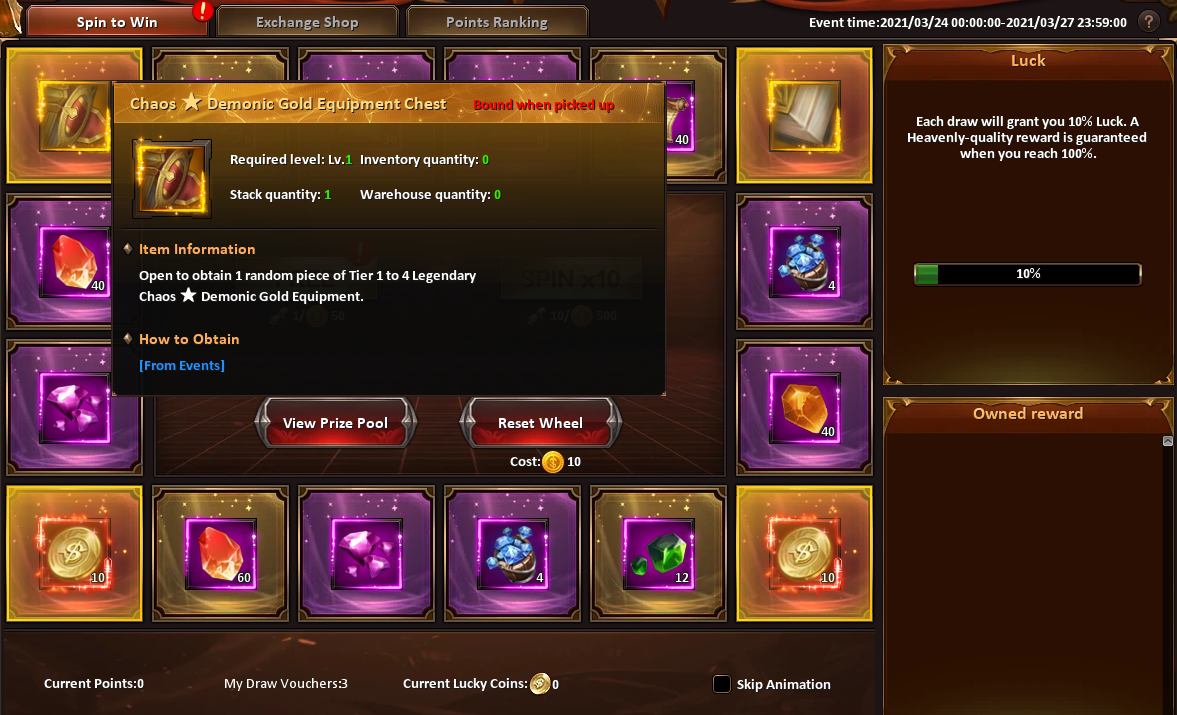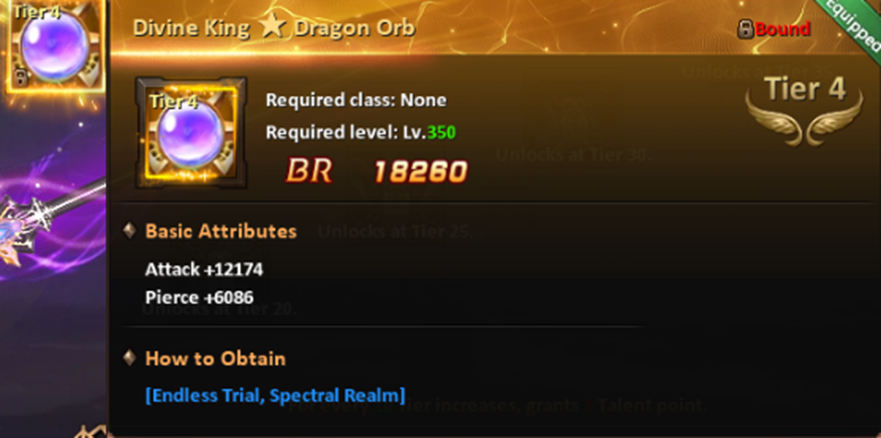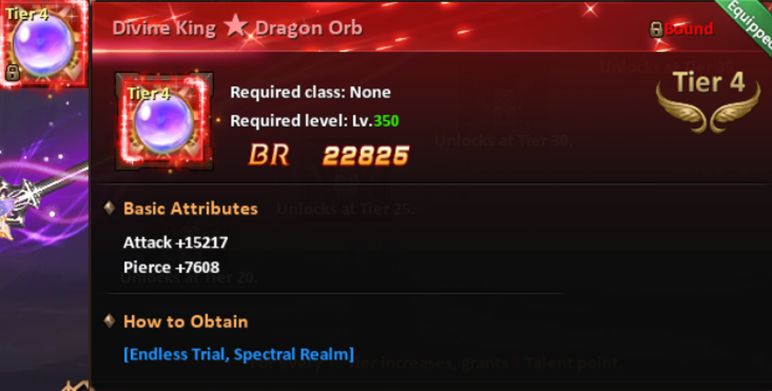 Thirsty Demon and Spirit:
There are two items can be generated here: Spirit Exquisite and Spirit Gold Leaf, which helps you to increase attributes and enhance skills respectively.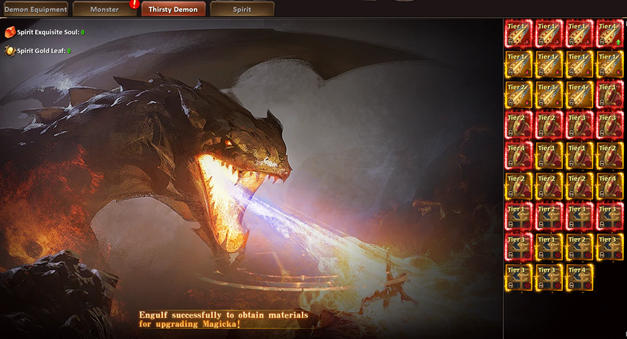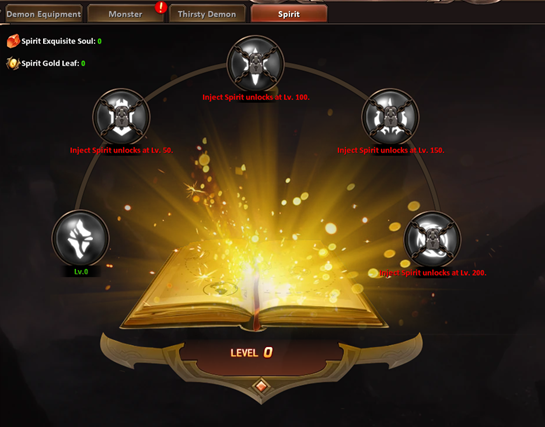 Note:
Please note that the above contents might be adjusted due to changes in the development plan. Final updates will be determined in-game.