Introduction of Gemstone & Astrolabe of Fate
June 24, 2020
Dear Warriors, we've added Gemstone systems and Astrolabe of Fate at this version. Let's take a preview.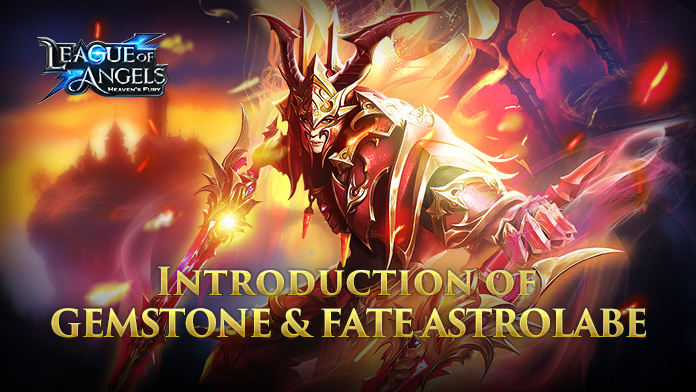 Gemstone system
The new system - Gemstone is a system for Equipment.
1. It will be unlocked when players reach Lv.480.
2. Players can use the Gemstone to increase the BR. There are five places to inlay the Gemstone.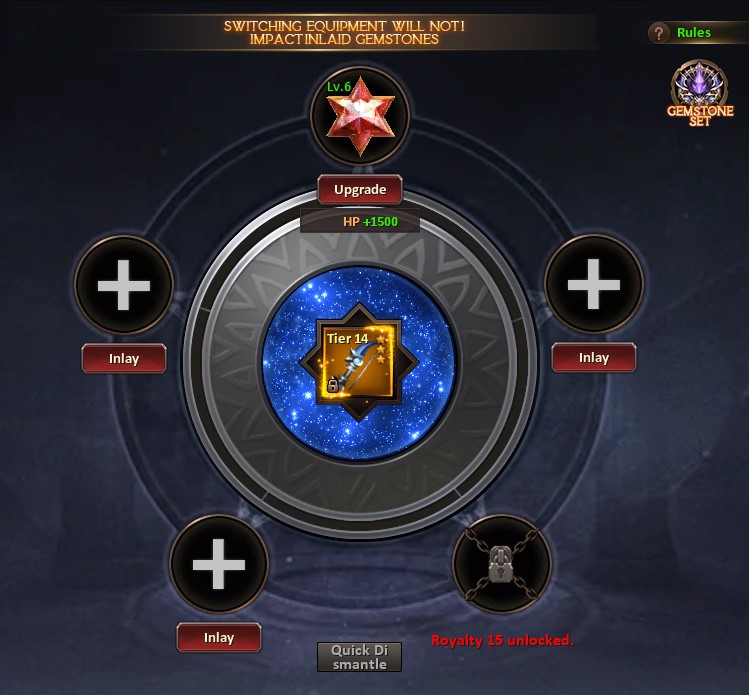 3. Switching equipment will not impact inlaid gemstones.
4. Gemstone set attributes will be activated once your total gemstone level reaches the specified level.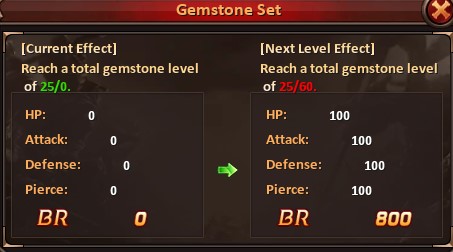 5. The Gemstone can be obtained by Official Event and Craft from low-Level Gemstone.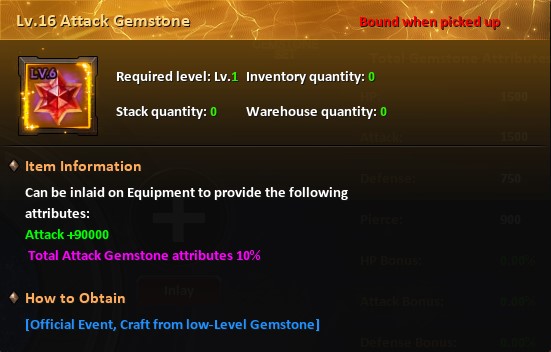 Astrolabe of Fate
Astrolabe of Fate is the gameplay in Multiplayer Instance. It will be unlocked when players reach Lv.480. The astrolabe refreshes bosses randomly, which will bring more exciting challenges to players.
About Astrolabe of Fate:
1. Players can participate in 2 challenges per day.
2. Each person can spin the astrolabe up to 3 times per attempt. Parties can spin the astrolabe up to 10 times.
3. Different monsters will be summoned according to the astrolabe's number. Defeat the monsters to earn rewards.
4. Each player will earn rewards corresponding to their own level.
Note:
Please note that the above contents might be adjusted due to changes in the development plan. Final updates will be determined in-game.