Introduction of Oracle Stone & Set Treasure Hunt
July 20, 2020
Dear Warriors, hope you spend a nice time in our game. We add a new Equipment System and Set Treasure Hunt in Version of 21 July.
For the Oracle Set, it can help you to increase BR, it brings significant BR when you get certain pieces of Oracle Set.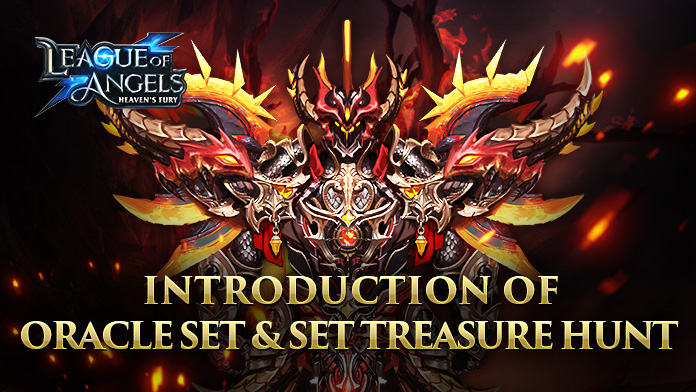 Oracle Set Information:
1. The higher the equipment's tier, the higher the set's potential tier.
2. Oracle Set will automatically carry over when changing equipment.
3. All equipment can activate the corresponding Oracle Set effect once it reaches a specific tier.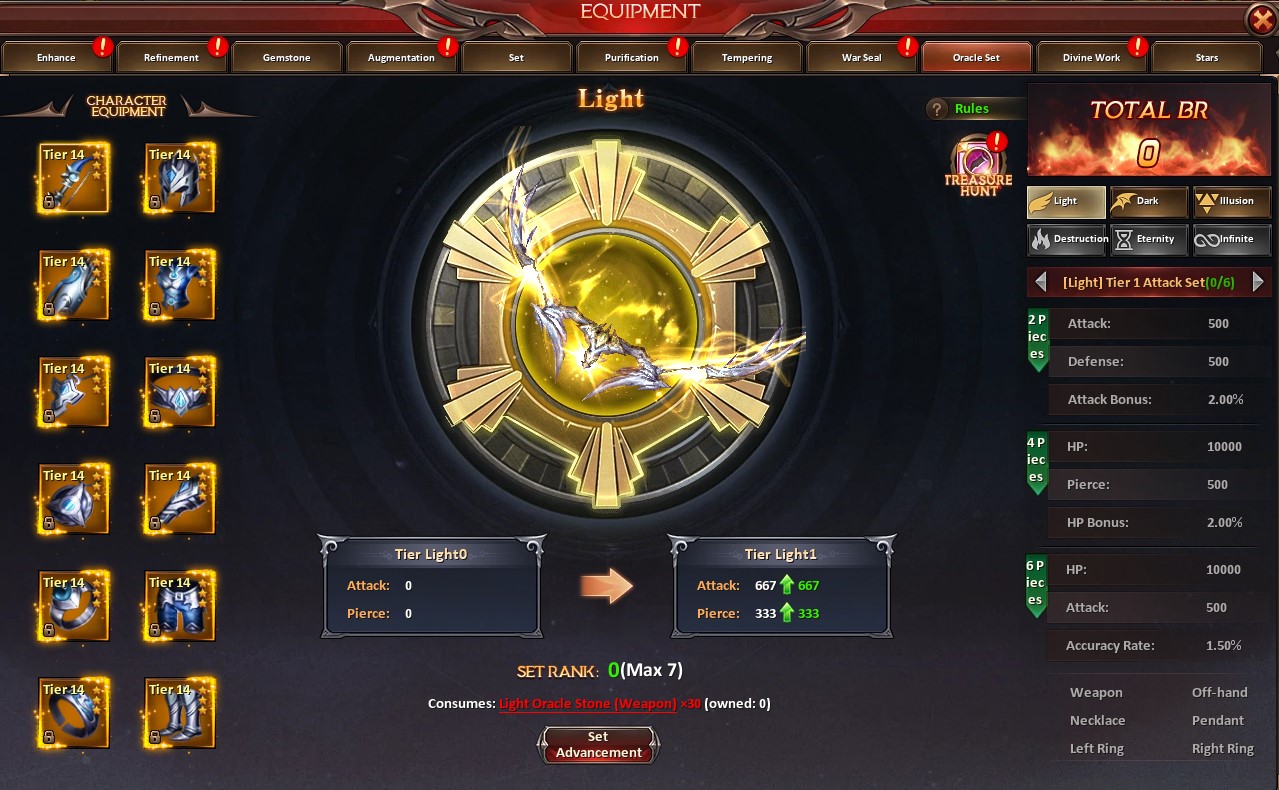 And you can get the Oracle Set by participating the Set Treasure Hunt, you will find the entrance of Set Treasure Hunt in Oracle Set panel.
Set Treasure Hunt:
1. Treasure Hunts will prioritize using Draw Vouchers if you have any.
2. Each Treasure Hunt grants 1 point. Points will never be reset.
3. Points can be used in the Points Shop to redeem for rare items.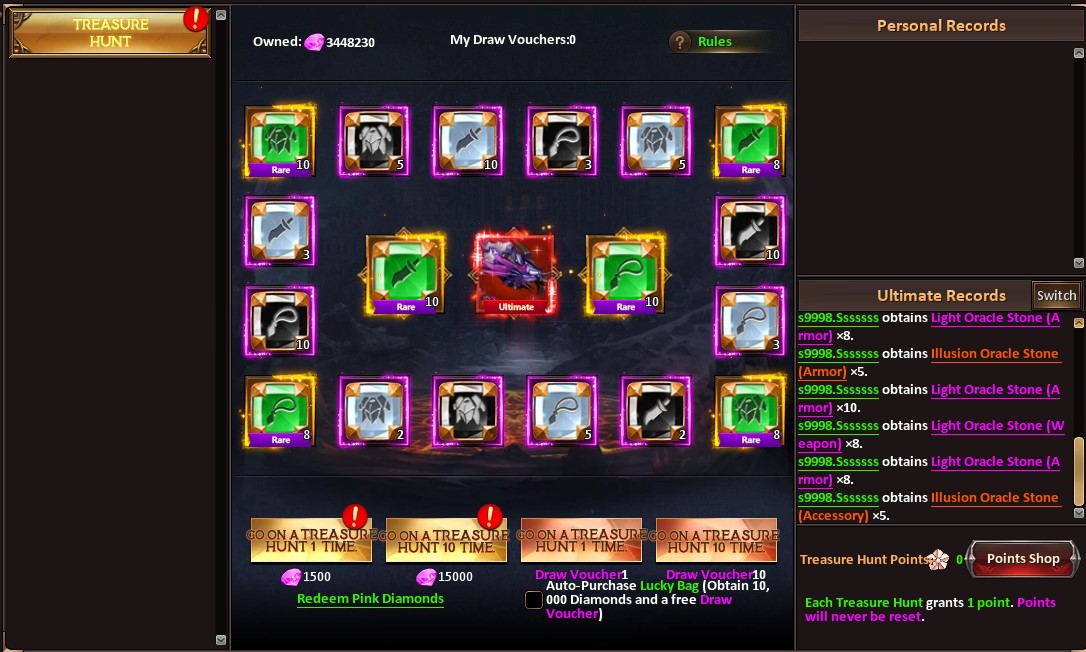 Note:
Please note that the above contents might be adjusted due to changes in the development plan. Final updates will be determined in-game.