Version Update - New Angel Fortuna
November 23, 2020
Dear Warriors, we will release a version update at 21:30(PST) 23 November and 00:30(EST), 06:30(EU), 13:30(HKT) 24 November. The estimated update time is about two hours. Please try to re-enter the game when the update finished. The update might be ahead or behind the proposed schedule, please take the in-game scroll announcement as a standard.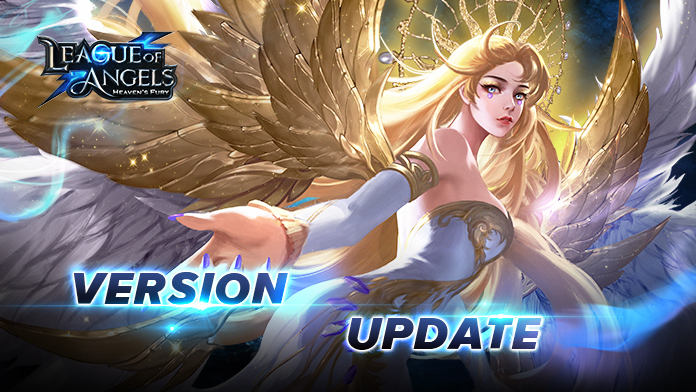 Content:
1. New character 'Angel of Destiny - Fortuna' will be available in upcoming events. Check out her powerful skills.
2. Thanksgiving & Black Friday celebrations are about to start. Powerful angels, diverse appearances, and abundant resources will all be available!
3. The new session of Spin to Win will start soon. Soul Equipment and Extended System Equipment will be available to help you power up!
4. Fixed an issue with text being incorrectly displayed in the class change interface.
5. Fixed an issue with text being incorrectly displayed on some items.
Note:
Please note that the above contents might be adjusted due to changes in the development plan. Final updates will be determined in-game.