New Feature – Demon City & Shield System
February 21, 2020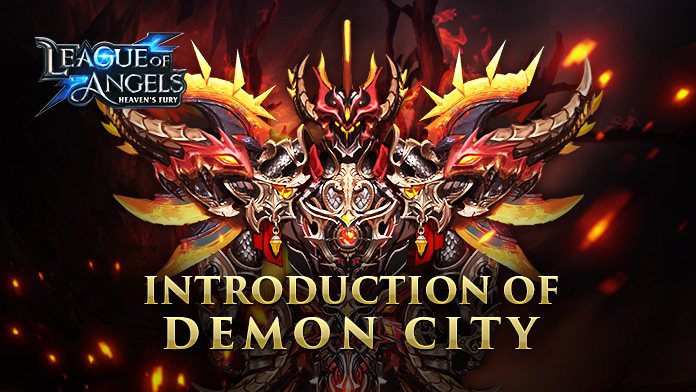 Dear warriors, we have completed a large version update on 19 February! And we added some new features. Let's take a view of the Demon City and Shield System
Demon City
Players can challenge the Demon Boss in Demon City, the Demon Leaders are very powerful! So we recommended players call their friends to make a team, then go to challenge the Demon Leaders.
Players will Unlock the first floor of Demon City at 310 Level, and when players reach a certain level, the second floor and third floor will be unlocked. Please notice that players cannot enter the floor below 100 level of their level, for example, the player at level 401 cannot enter the 300 level floor. Players can click the Demon Leader to take a preview of the drop rewards. The rewards are very gorgeous, each Demon Leader must drop Legendary Equipment Chest and Angel's Exquisite Soul.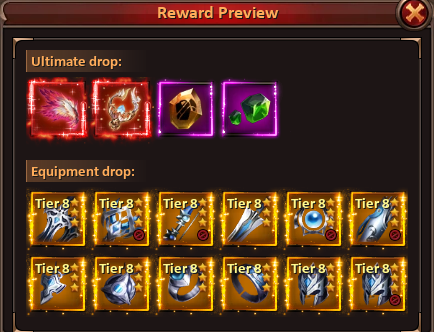 Not only the Demon Leaders are hard to defeat, but also players need to pay attention to other teams. Because the Drop Affiliation belongs to the highest-ranking team. There is a calculation panel on the right side. According to the calculation rules, the team that causes the most damage to the Demon Leader gains Drop Affiliation. Also, you can slain the other teams to decrease their ranking. Please notice that players revive in Safe Arena will clear the damage, and the damage will not clear if players use Revive Stone or Gold to revive in current location! Show your Strategy.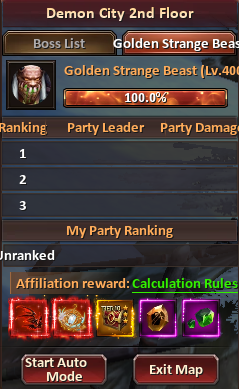 Shield System
The Shield System can protect players when players fight with enemies! The Shield System will be unlocked when players reach level 350. And, players need to complete the open tasks to unlock Shield.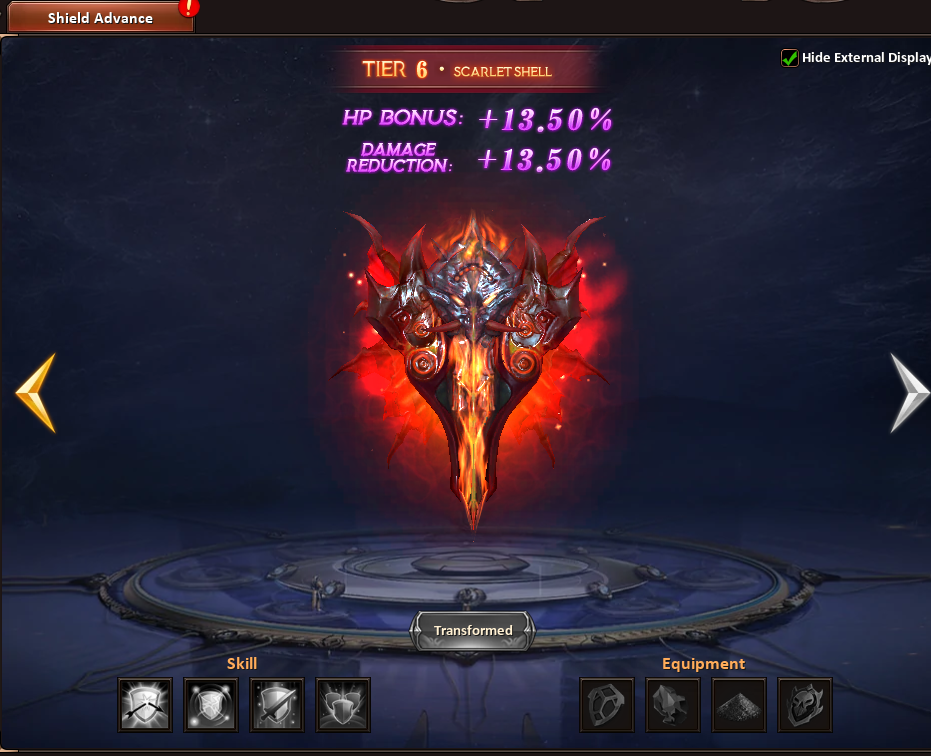 The shield can increase players' HP, Attack, Defense and Pierce, the most important it can increase HP Bonus and Damage Reduction.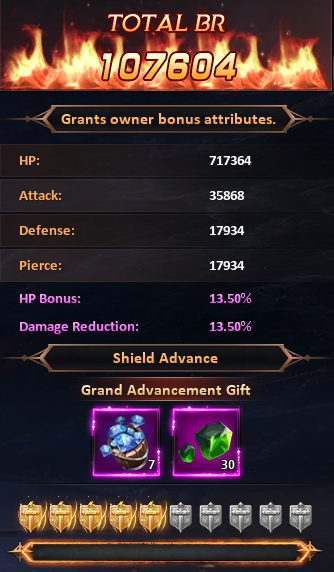 The Shield can be Advanced by costing Diamonds. The origin Shield is Tier 1. Players can use Diamonds to advance the Shield. Every time advance succeed, it increases attributes, and the shape of Shield will chance, be more attractive. Players can choose one has unlocked to Transform. The Advanced Shield increase character attributes, so Transform does not affect the attributes.
Players can check other players' Shield Advance details in the Shield List, players can compare the Shield details with other players. The Shield Skills will be unlocked when the Shield reaches Tier 13. Then every few Tiers advanced will open a skill. There is a certain chance to trigger these skills in battle, and multiple skills can be triggered at the same time.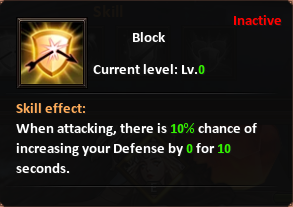 Warriors, improve your BR through our new features and systems to challenge the adventure at League of Angels – Heaven's Fury.
---------------------------------------
Visit Our Official Website & Media
Official Website: https://loahf.gtarcade.com/
Facebook: https://www.facebook.com/LeagueOfAngelsHF
Forum: https://community.gtarcade.com/forum.php?gid=3177
Discord: https://discordapp.com/channels/650311812138532874/650317226649583616
Youtube: https://www.youtube.com/channel/UCKDayi6xU382iCZeXv3ME6Q?view_as=subscriber
The League of Angels – Heaven's Fury Team