Introduction of Cross-Server Arena
February 24, 2020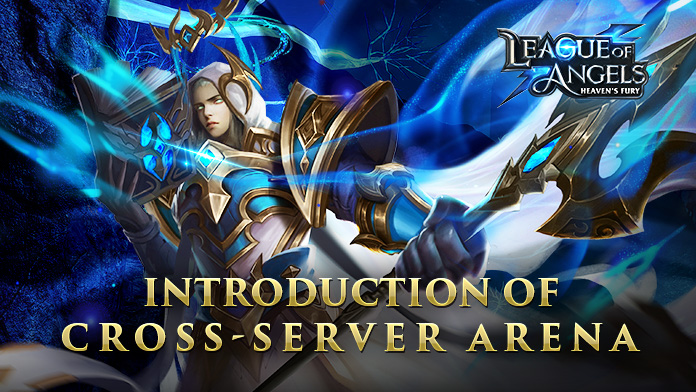 Dear warriors, we have completed a large version update on 19 February! And we added some new features. Let's take a view of the Cross-Server Arena
The Cross-Server Arena is a real-time PVP mode, players can fight with other players from over the world. When players defeat enemies, they can win the rewards and increase the Division.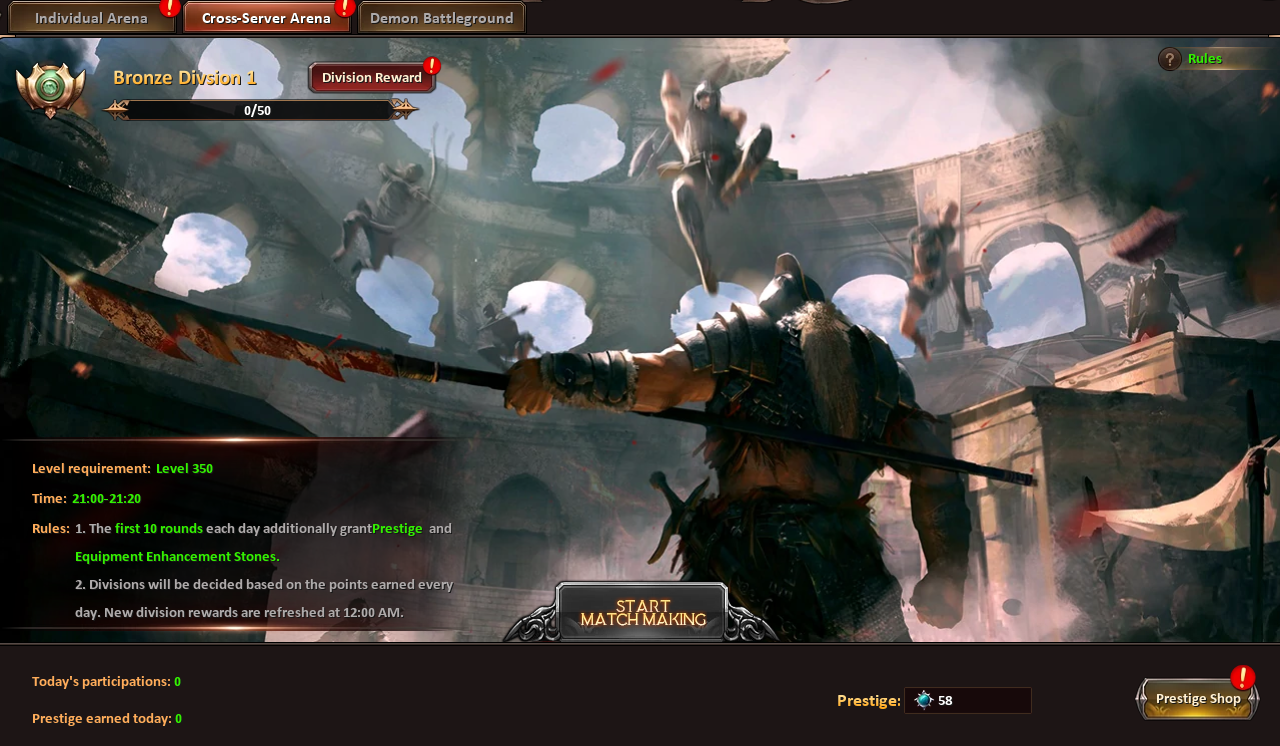 The Division system can show one players current strength. All players will start from Bronze Division 1. The rewards of each Division are different. Divisions will be decided based on the points earned every day. New Division rewards are refreshed at 12:00 AM. The rewards of the Champion Division are wonderful, but it is a real challenge for players to increase to Champion Division. So, train yourself harder and show your strategy!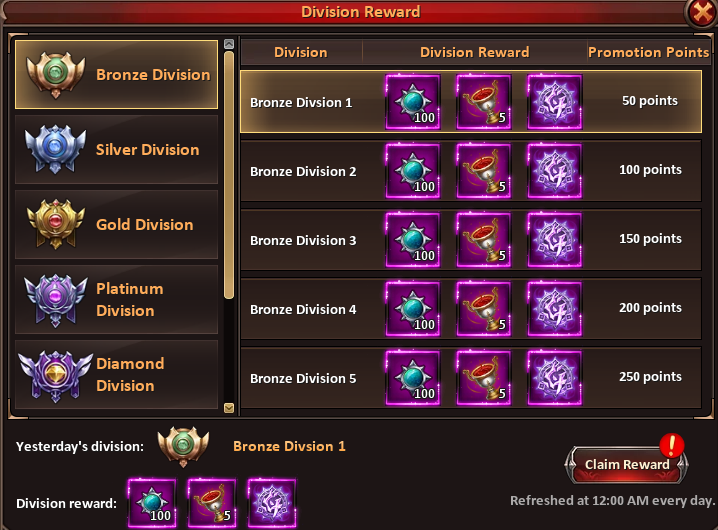 The Cross-Server Arena will be unlocked when players reach level 350. It starts from 21:00 every day. The first 10 rounds each day additionally grant Prestige and Equipment Enhancement Stones.
There are four rules of Cross-Server Arena players need to know:
1. Prestige can be earned during the first 10 rounds of each event.
2. Champion and higher divisions will lose points for defeats.
3. When points are insufficient, the player will be relegated. The Champion division does not have relegations.
4. Claim division rewards every day according to your division at 12:00 AM on the previous day.

So, what is Prestige using for? The Prestige can be used in Prestige Shop to exchange items. Including the rare Skill Runes, the Skill Runes can increase the power of each skill. So, do not forget to join the Cross-Server Arena every night!