Introduction of Skill Upgrade & Rune and Trial of Ares
February 24, 2020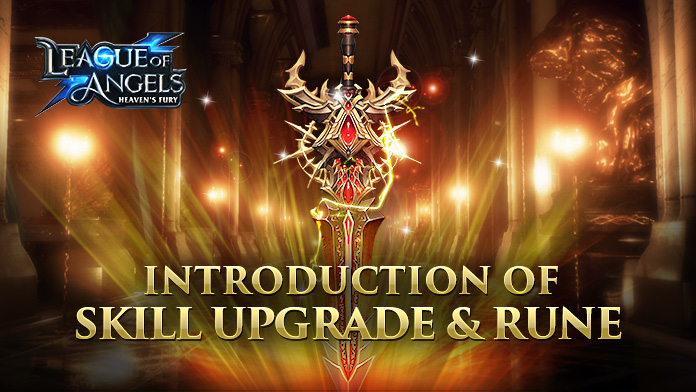 Dear warriors, we have completed a large version update on 19 February! And we added some new features. Let's take a view of the Skill Upgrade, Skill Rune and Trial of Ares.
Skill Upgrade
There are 3 Characters players can choose, Dragoon, Mage and Archer. Each character has their own skills. These skills can be upgraded to increase the skill damage and effect!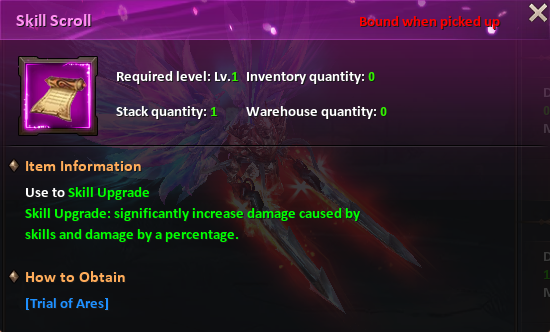 The Skill System will be unlocked when players reach level 350. When players obtain enough Skill Scroll, they can upgrade skills. Also, you can check the skill current effect and preview the next level effect.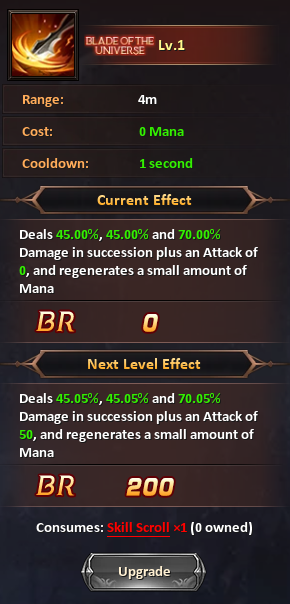 Trial of Ares
The Trial of Ares is a new instance for players who have reached level 350. Players can challenge this instance 3 times each day. The attempts will be refreshed at 00:00 AM every day.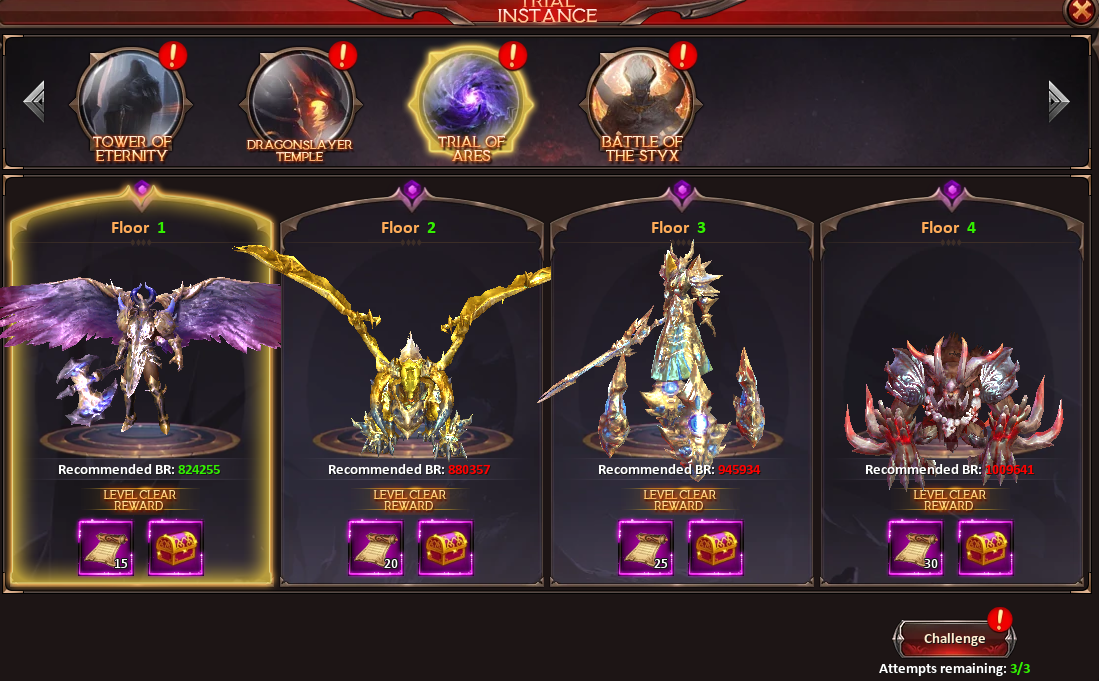 Skill Scrolls and Trial Codex Card Pack can be claimed by challenging the Trial of Ares. Please notice that only get rating S can get Level Clearance Reward and go to the next level. You will only get Skill Scrolls when you rating A or B.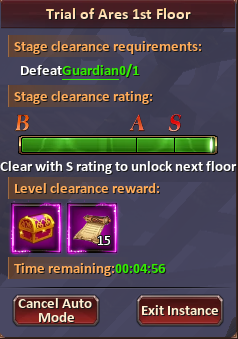 Skill Rune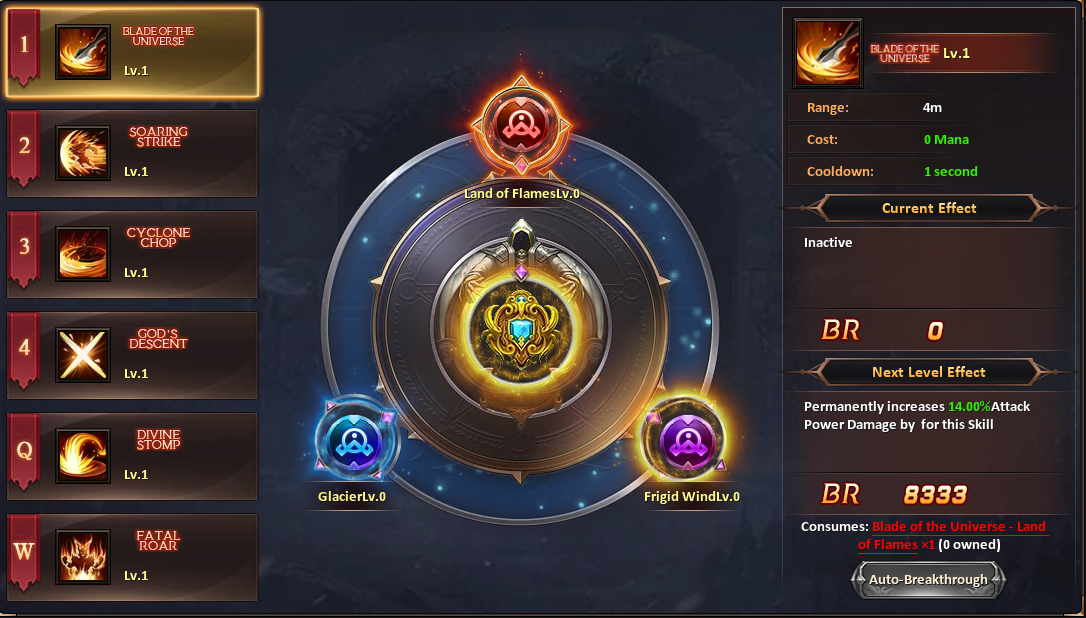 Players will unlock the Skill Rune at level 350. Same as Skill Upgrade, players can make the Skill Rune for each skill. There are 3 Skill Runes, Land of Flames, Frigid Wind and Glacier. All of these Runes can be claimed at Prestige Shop.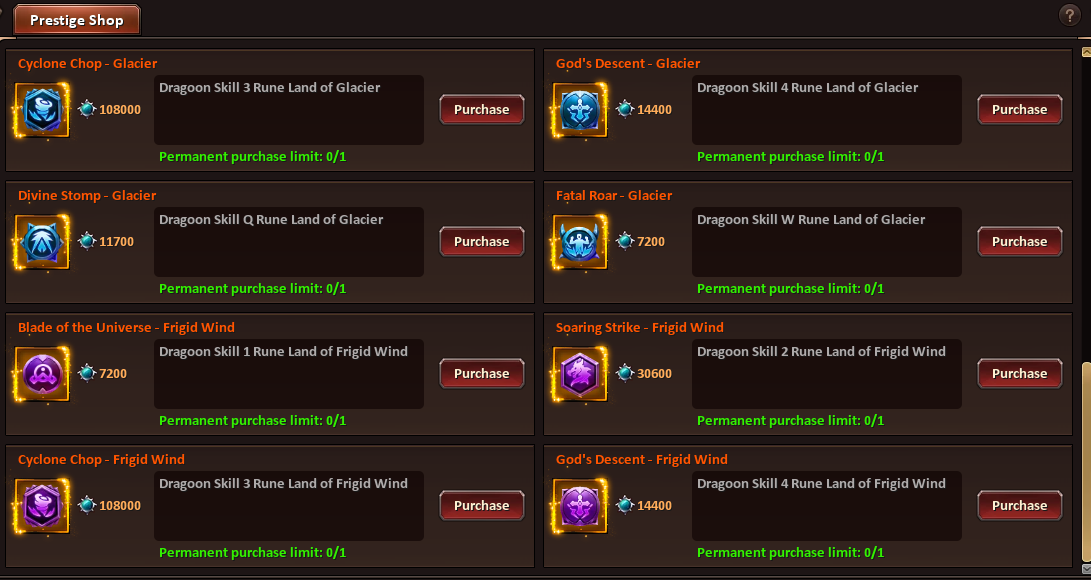 The Skill Rune can bring a significant effect on skills, players can check the current effect of each skill and next-level effect.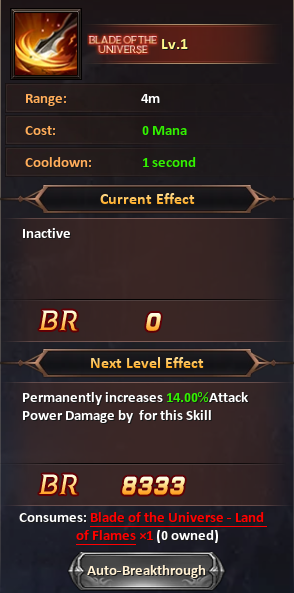 Show your strategy to increase Skill Upgrade and Skill Rune, Warriors!